7,500 unique narratives you'll never have to write...
we've done it for you!
Residential / Commercial
Digital custom templates of editable home inspection narratives and reference material
It serves three purposes:
Developing a substantial library of narratives takes years. At a cost of less than half of one inspection fee you can have access to the largest, most professional narrative library available!
There's a lot to remember when evaluating the condition of the many systems and components installed in homes. This Library provides 40,000+ words of reference material focused on inspection!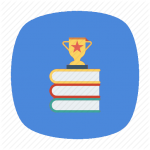 It's Instructive
The broad scope of the library narratives and reference material can improve your inspection skills by prompting you to identify conditions that you had previously missed or misunderstood. Buy it now!
 TESTIMONIALS
"These narratives give you a choice in how to say it, while working to protect you. This is the best narrative library available anywhere. Many thanks to Kenton for his years of work."
-Nick Gromicko, Founder of InterNACHI 

"I just finished my first report using the new narratives. I shaved about 2 hours off my report writing time. With the basic HG I had to develop a lot of my own narratives as I went. Now I just pick and click for the most part. If you are new to the business, like me, this is a bargain for all the time you will save developing your own narratives. Thanks Kenton."

    -Frank Rotte, Certified Inspection Services, San Diego CA



"Kenton: I avoided buying your collection of report narratives simply because I didn't like the price.  That was a big mistake.  I finally gave in and spent the money and wanted to let you know I think this collection of report narratives is a masterwork that is well worth every penny.  Not only is this an invaluable tool for report writing, it is also a complete lesson in how to perform a thorough home inspection.  As a home inspector, I want to avoid reinventing the wheel and get right down to business, doing exceptional inspections and writing exceptional reports.  This tool will help me do exactly that.
 
Thanks for the grand effort!"
-Mike Murphy
, Mike Murphy Inspections

"I just received it last week and for one starting out, I would highly recommend it. Save you a lot of time coming up with your own narratives. As usual, Kenton did a great job."
-Marcel Cyr, Cyr Home and Commercial Property Inspections

"This template is worth every penny!! This template is overwhelming and full of rich information. This is exactly what I was looking for in a template for my inspections. Thank you so much for your hard work in providing this wonderful information. This will save me so much time and headache.  I am looking forward in using the template to its full potential."

-Thomas (TJ) Cole, TJ Cole Home Inspections, LLC
"Kenton was a massive help in helping me solve an issue I had.  He personally called and emailed me as soon as he received my cry for help. The customer service I received on his template was amazing. The problem ended up not being on his end, but rather on the reporting software cloud service side. I would, without a doubt, purchase from him again. I would give 5 out of 5 stars!"          
-Jebadiah Ralston   Under the Sun Home Inspections
"Wow... I should have done this months ago.  It is like night and day compared to what I built for myself in my other software.  The combination of your structure/narratives and Spectora's capabilities is incredible.  I'm going to reinspect my house tomorrow to get a good feel for this. Kenton, what a ton of value you have delivered to my business and future clients.  I feel guilty for not having purchased sooner."
- Dylan Morgan    Property Doc Inspections
CONTACT:  kenton@internachi.org   720-646-8724