Pile guides may be installed on docks where piles connect to the sides of the dock with hoop guides, or may extend through openings in the dock deck.
Guides may or may not include rollers.

Guide robustness and durability varies with environmental conditions. Docks exposed to rough water or ice should have stronger guides and attachment components. 
Inspectors should comment when guides seem obviously inadequate for the environment in which they're installed. Depending on the type, guides may suffer damage from corrosion, impact, wear, improper installation, UV exposure, etc.
The following are examples of pile guide types that inspectors may encounter:
.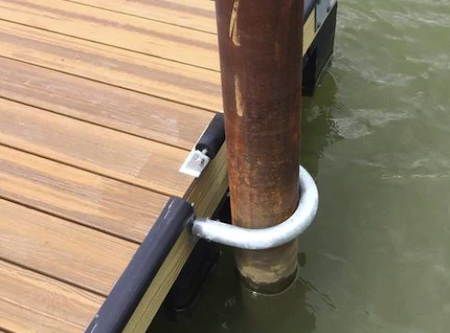 .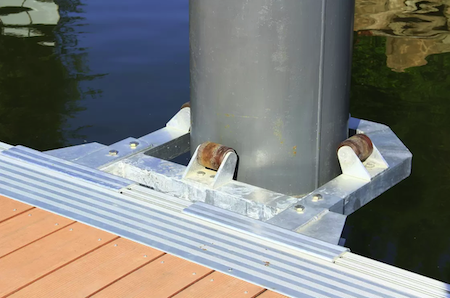 .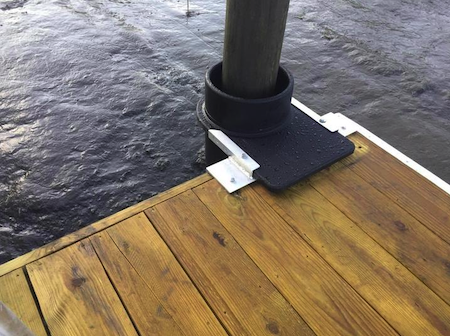 .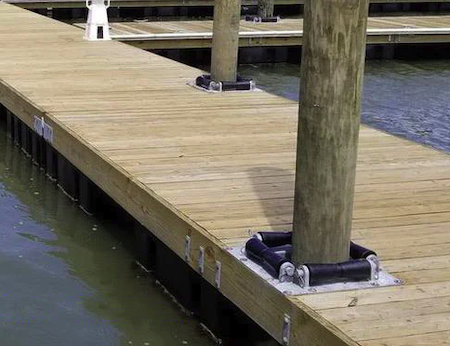 .