. 
2,100+ narratives you'll never have to write... we've done it for you!
Stop walking away from residential boat docks and the opportunity to inspect them as an ancillary inspection (view the Standards of Practice[SOPS])! Does not require entering the water.
For those wanting to upsell, you can start inspecting boat docks, lifts and boathouses using my new Boat Dock template for HomeGauge!
This ready-to-use template contains Inspection Item narratives, Styles and Materials lists, and reference material designed to help educate those new to boat dock and boat lift inspection. The reference (CYA) sections contain items like:
Explanations of terms and components;

links to diagrams and images of different types of docks and their components;

links to diagrams and images of different types of  boat lifts and their components;

Links to user manuals for lift manufacturers who post them online (most of the majors);

Lists of inspection concerns (what to look for)
Loading the InterNACHI Narrative Library template for HomeGauge (HG) into your software will not change the way the HG software works. You will still have access to all the same templates, but the HomeGauge Boat Dock template will appear in your list as an additional choice.       
These photos show the extensive Global List for this template.
Scroll down to view some of the Inspection Items and Styles & Materials screens, including CYA material.
Developed by Kenton Shepard
Author of the InterNACHI Narrative Library: Residential. See Kenton's qualifications here.
LIMITATIONS
You must have HomeGauge software installed to use this template.
No returns on digital products!
Price and content subject to change without notice.
Template substitution and replacement policy  (if you switch software or lose this template)
GLOBAL LIST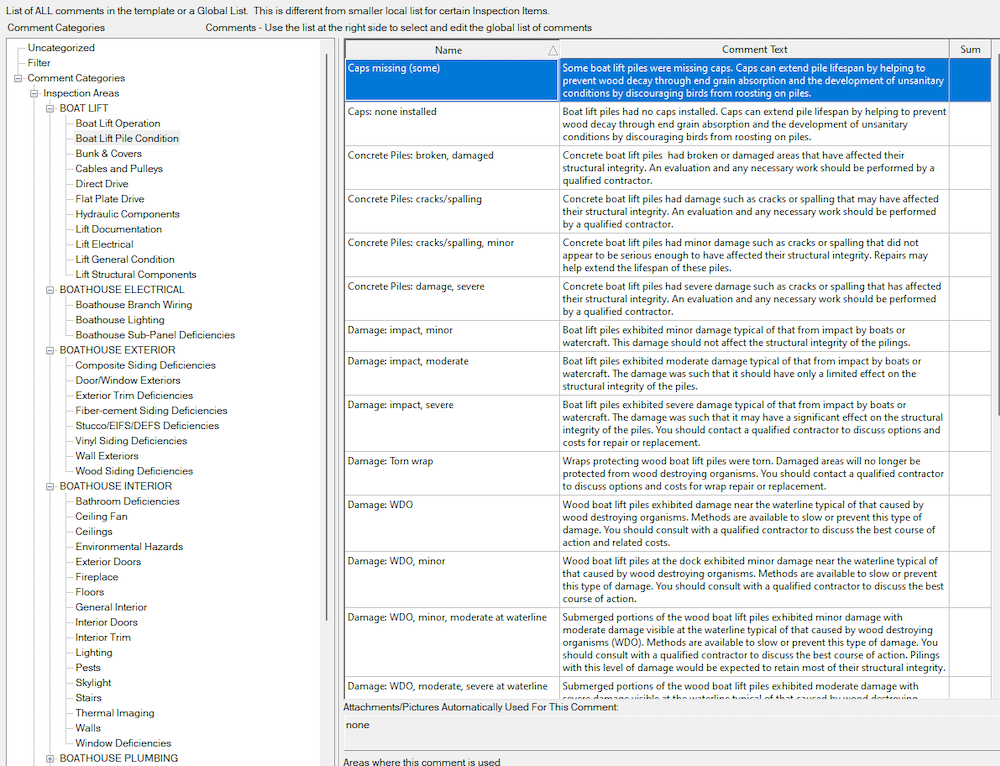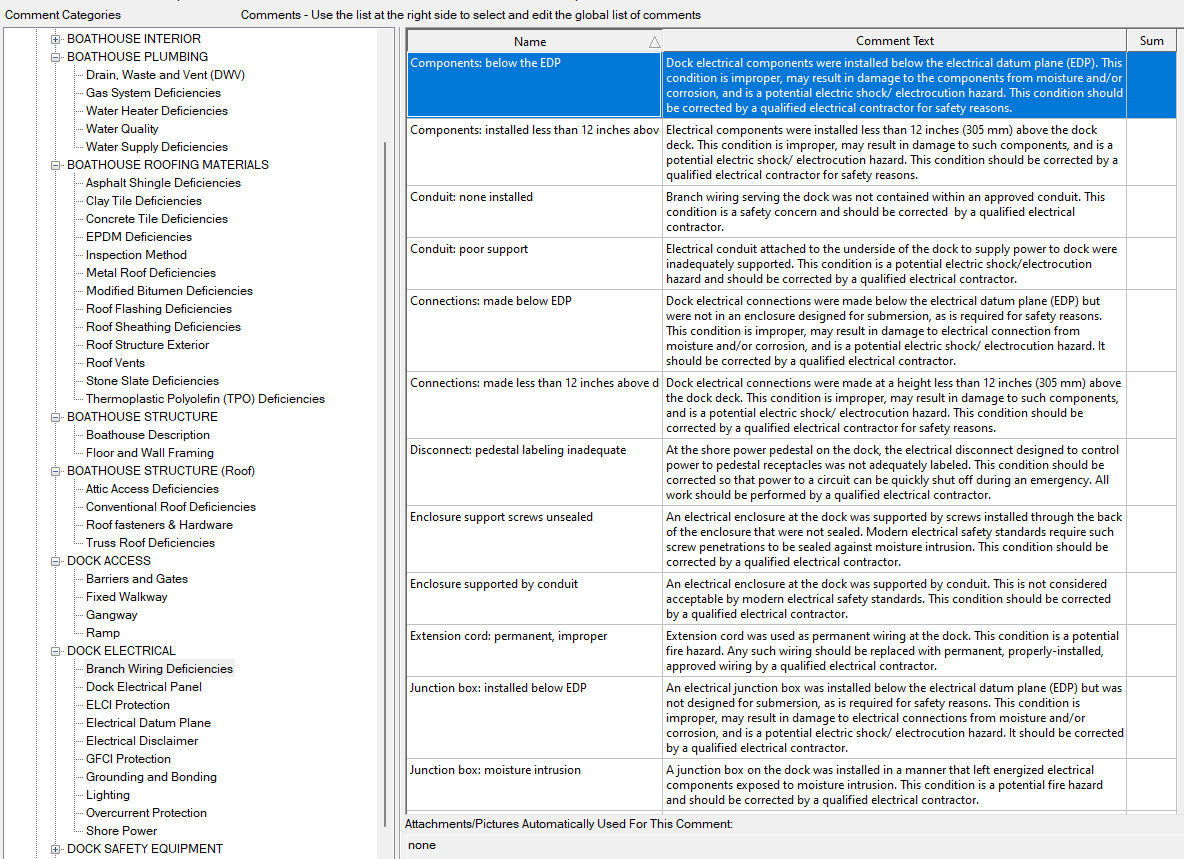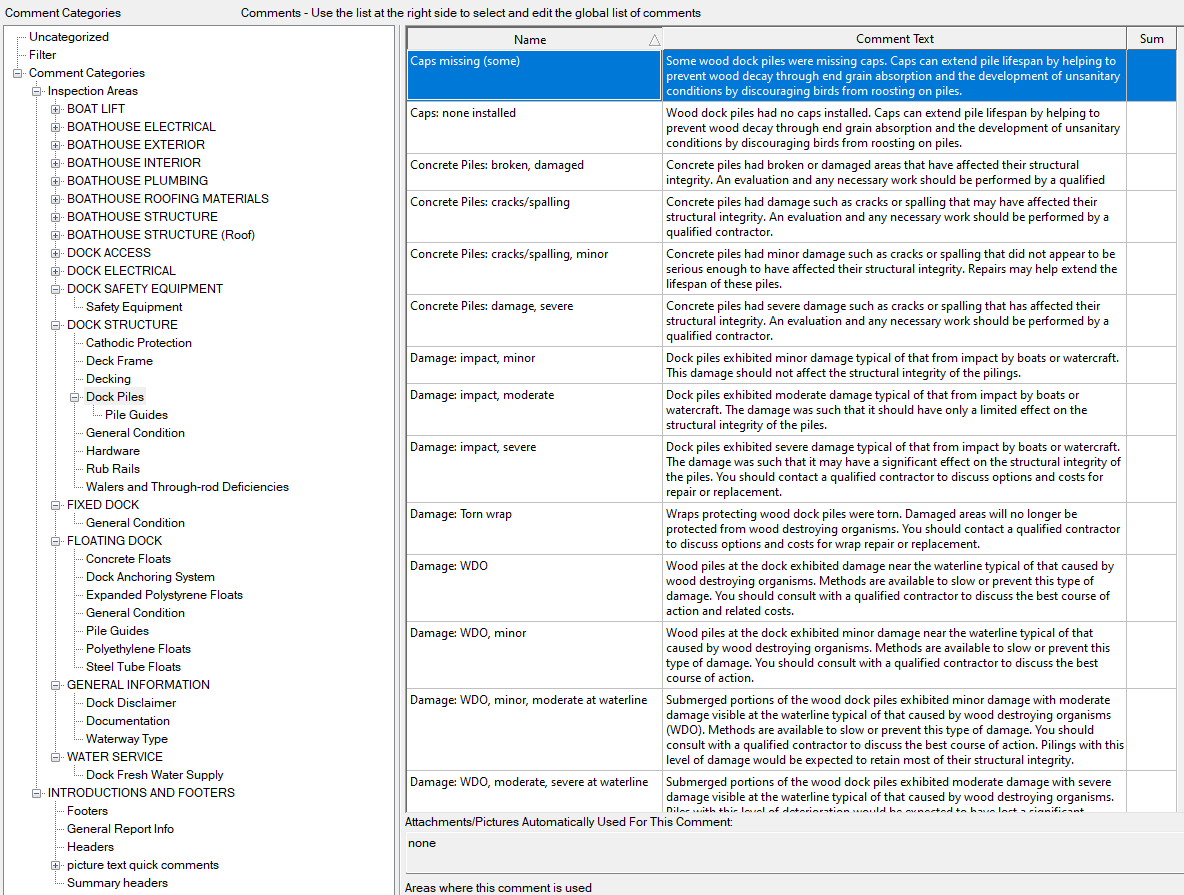 INSPECTION ITEMS and STYLES & MATERIALS SCREENS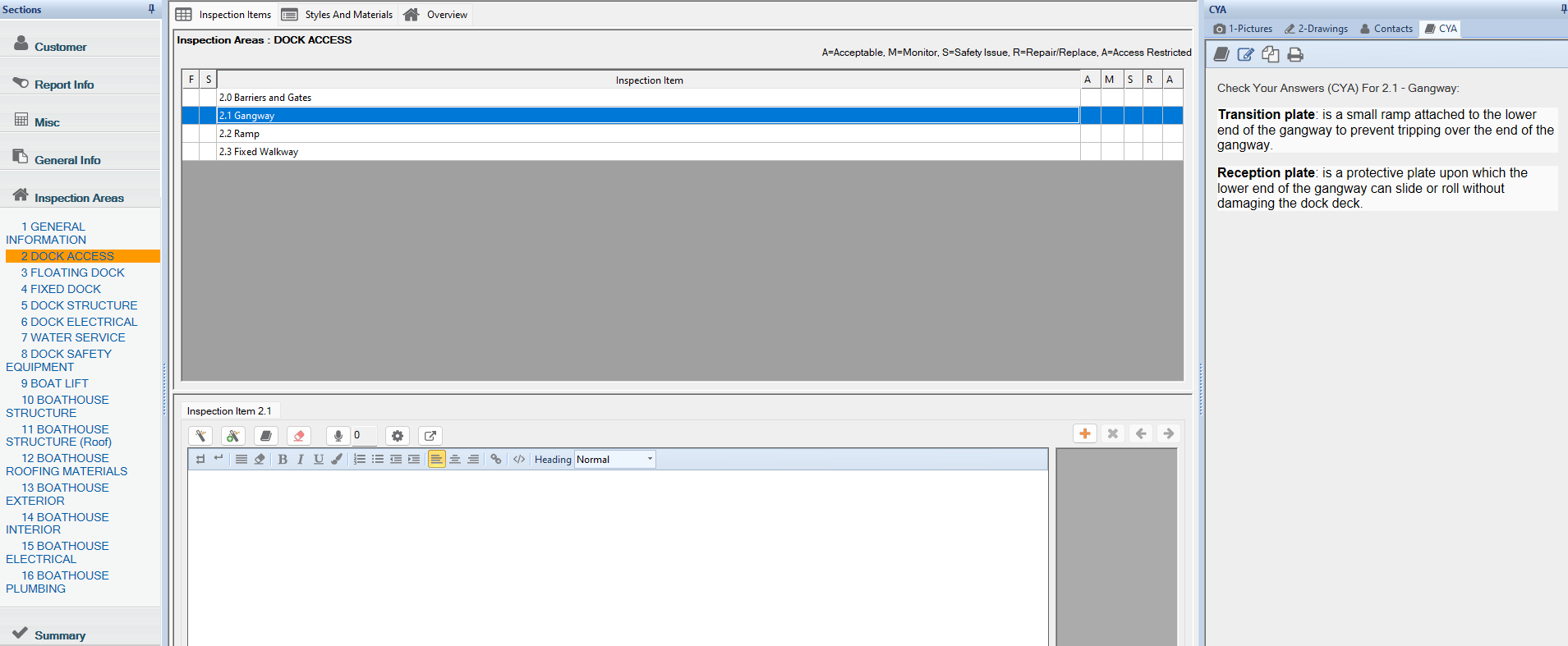 DOCK ACCESS: Gangway
FLOATING DOCK: Dock Anchoring Systems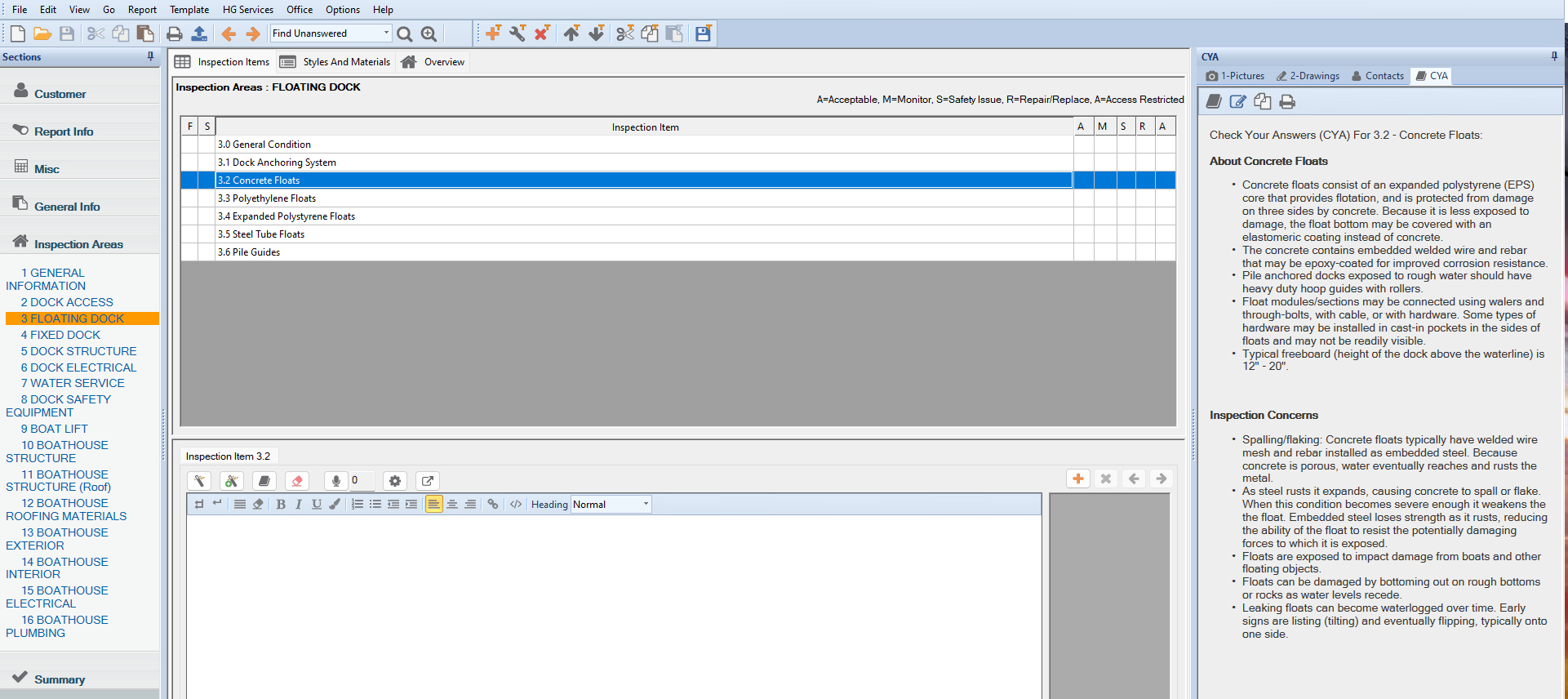 FLOATING DOCKS: Concrete Floats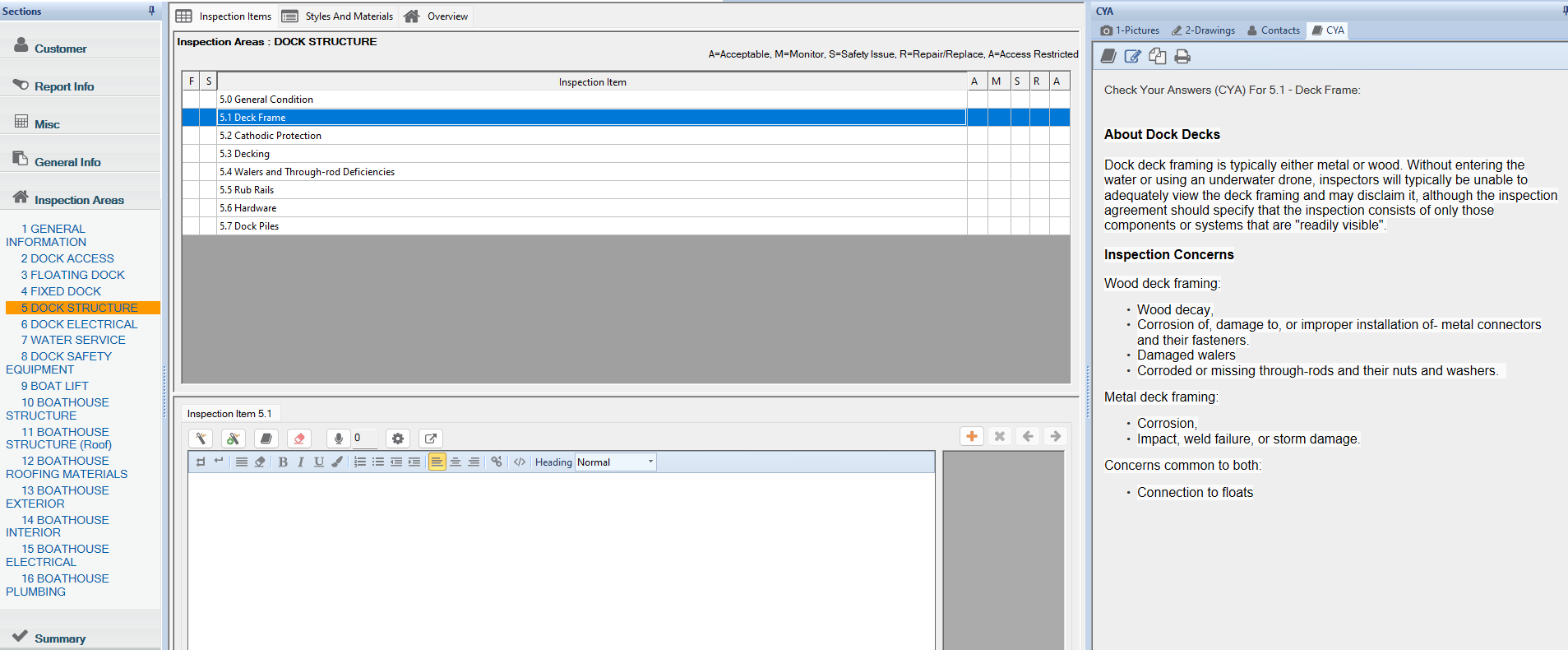 DOCK STRUCTURE: Deck Framing
DOCK STRUCTURE: Cathodic Protection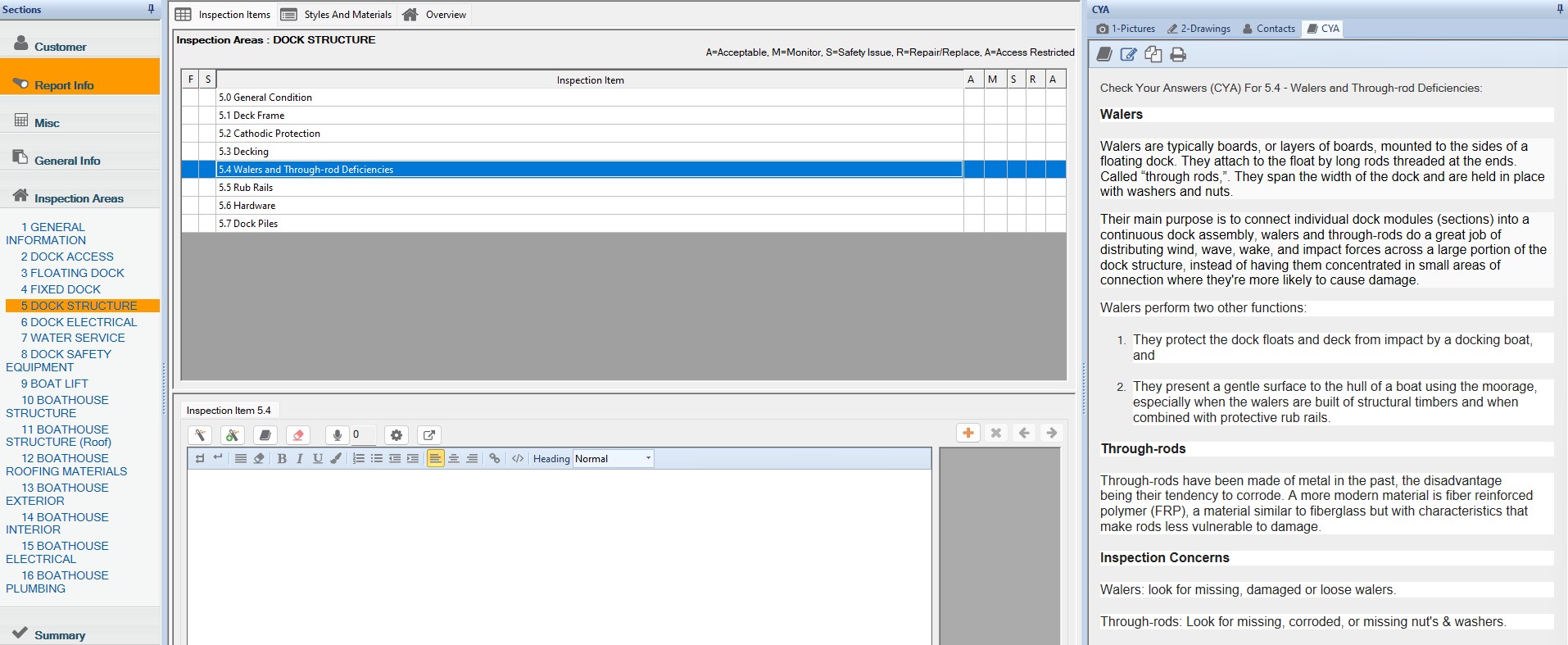 DOCK STRUCTURE: Walers and Through-rods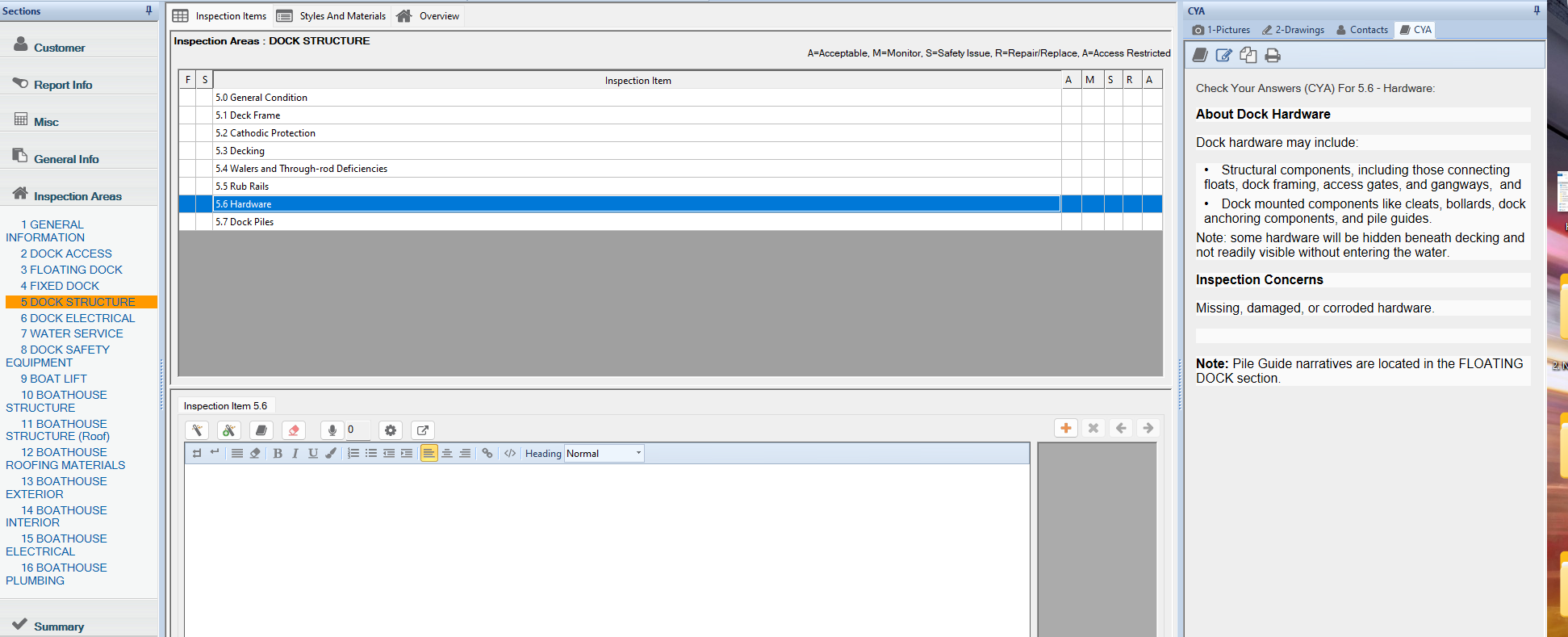 DOCK STRUCTURE: Dock Hardware
DOCK STRUCTURE: Dock Piles
DOCK ELECTRICAL: Dock Electrical Panel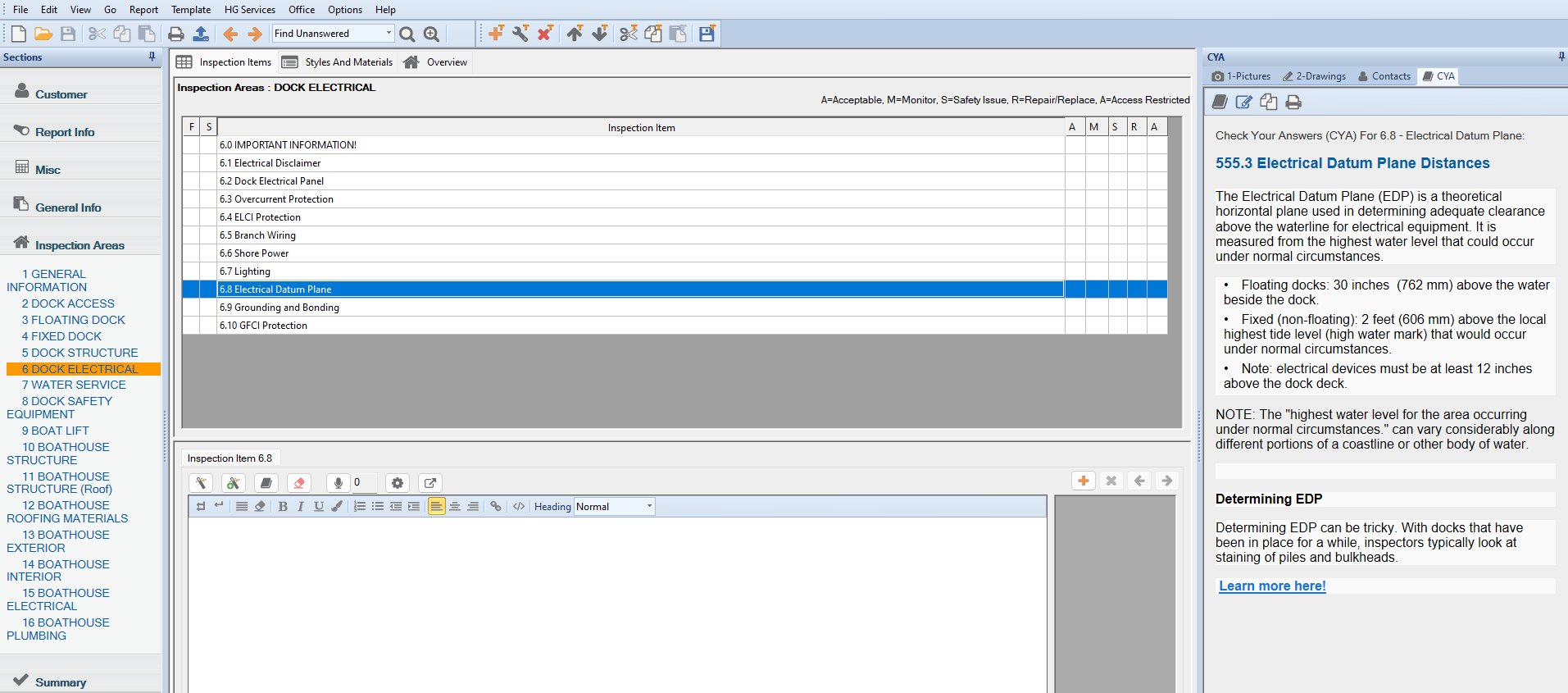 DOCK ELECTRICAL: Electrical Datum Plane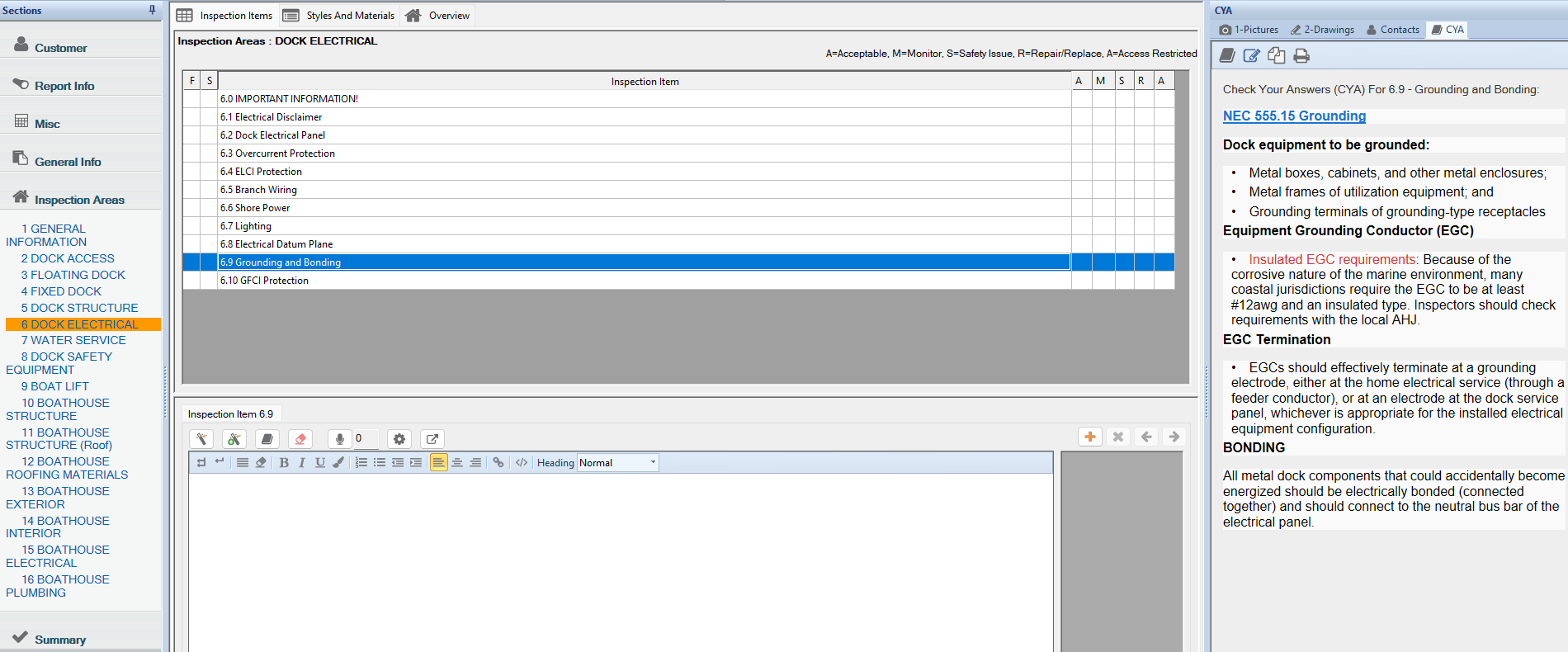 DOCK ELECTRICAL: Grounding and Bonding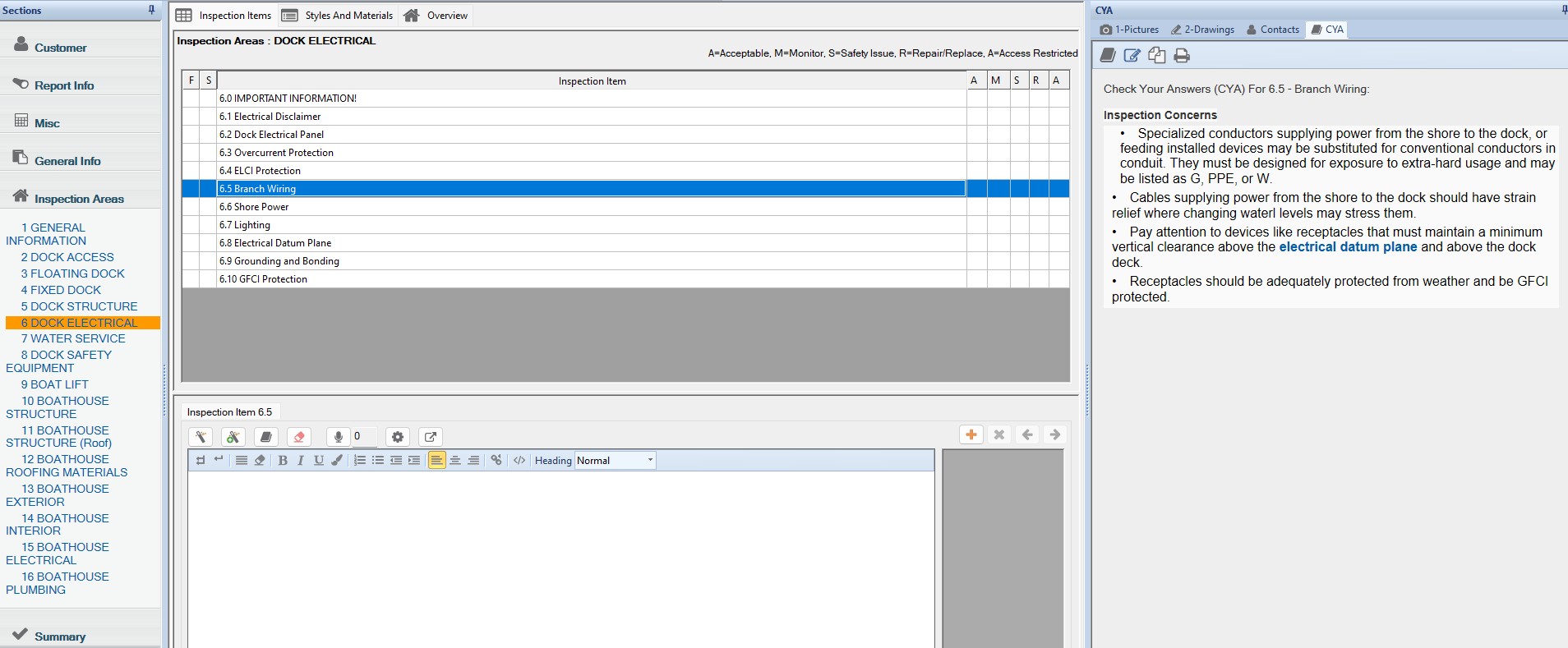 ELECTRICAL: Branch Wiring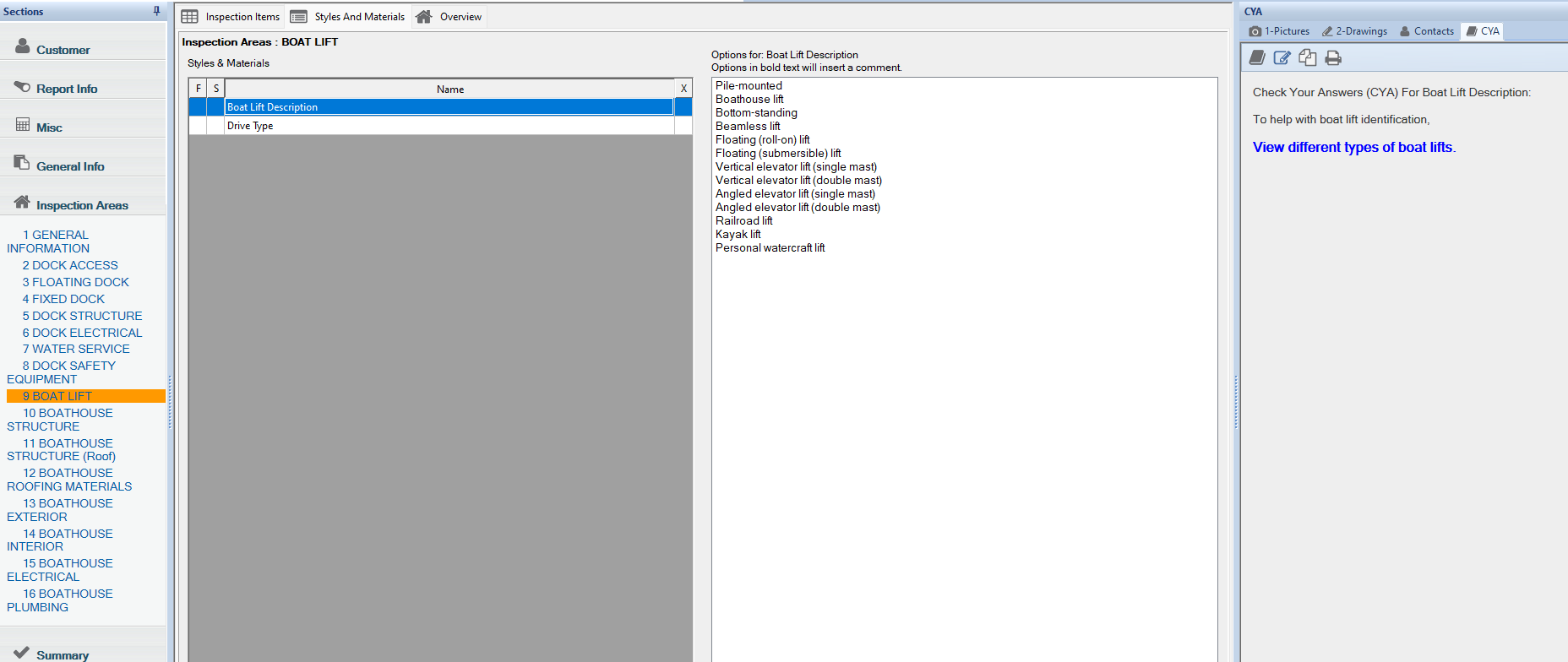 BOAT LIFT: Boat Lift Description (Styles & Materials)

BOAT LIFT: Inspecting a Flat Plate Drive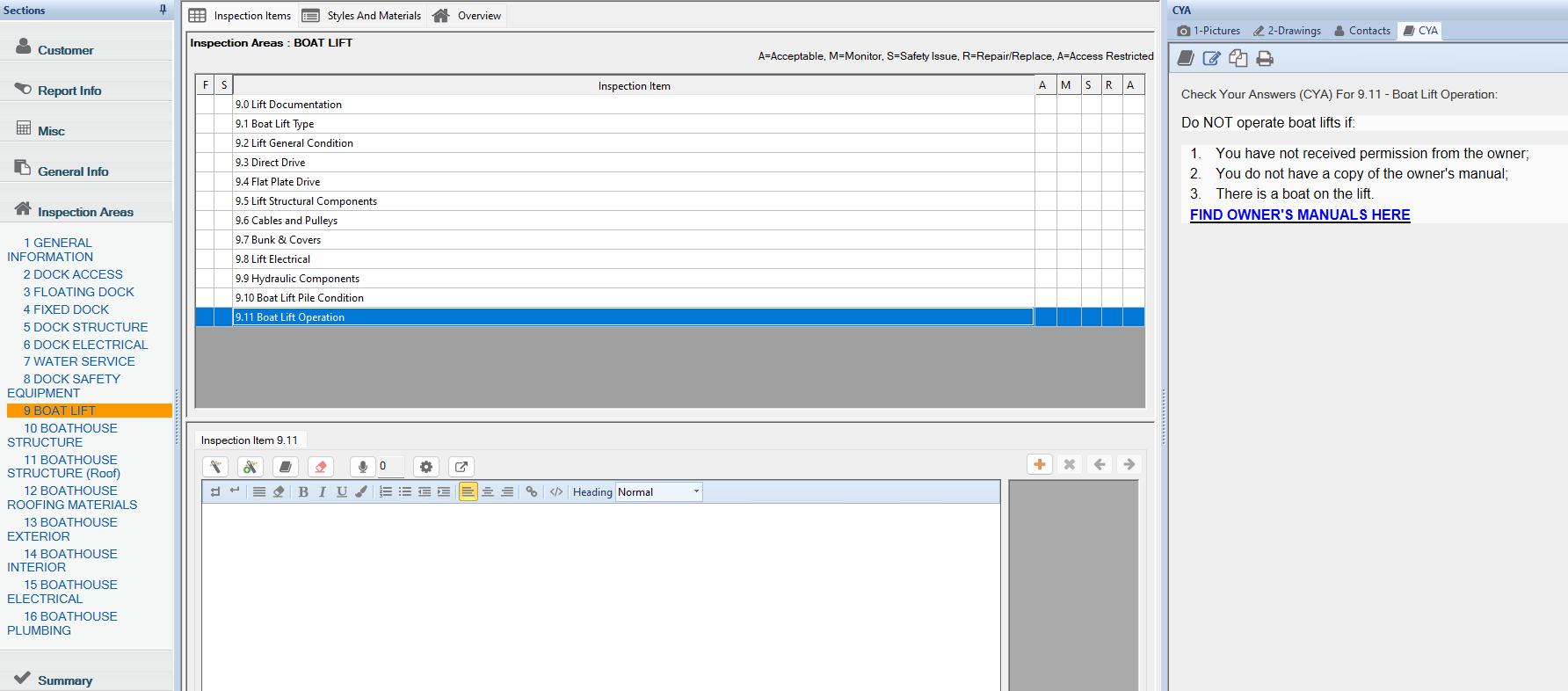 BOAT LIFT: Lift Operation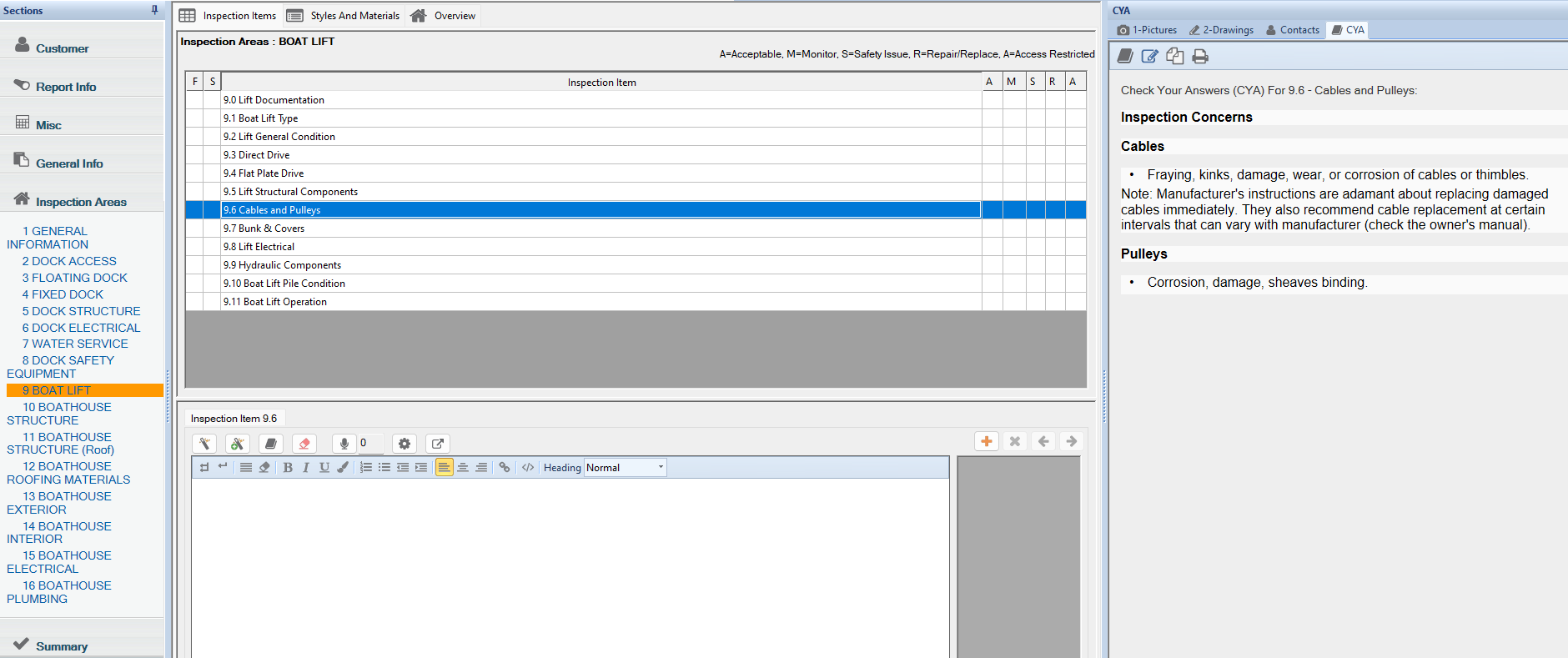 BOAT LIFT: Cables & Pulleys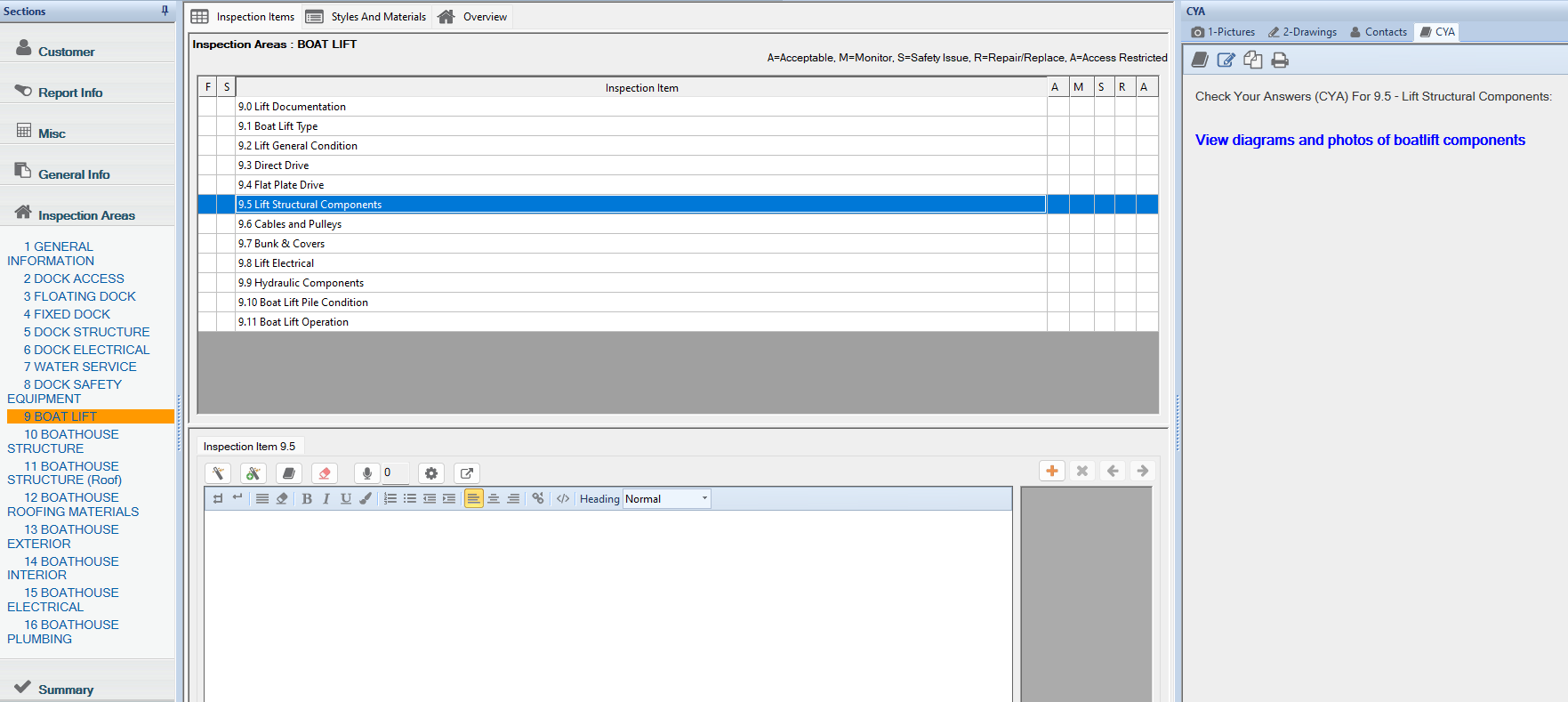 BOAT LIFT: Lift Structural Components