DESCRIPTION
CSST is a thin-walled, semi-rigid, corrugated stainless steel tubing covered by a jacket that is typically yellow, sometimes black. Safety concerns exist concerning the ability of CSST to resist damage from lightning strikes- or near strikes- resulting in gas leakage and risk of explosion.
CSST has been the subject of a lawsuit that has now been settled. Pipes named in the suit are marked with one of the following: GASTITE, WARDFLEX, TRACPIPE, COUNTERSTRIKE or PARFLEX.  Installations of concern are those pipes installed after September 5, 2006.
NOTE: Regulations vary by jurisdiction for those wanting to inspect CSST. Inspectors are responsible for determining what regulations apply in the jurisdictions in which they work.
INSPECTION CONCERNS
(inspections 
requirements vary by jurisdiction)
Those inspecting CSST must have a copy of ANSI LC-1/CSA6.26 (about $375 in 2020) AND a copy of the manufacturer's installation instructions. This means that most inspectors should disclaim CSST.

CSST is semi-rigid, not flexible, and is designed to be bent to shape during installation and then to remain stationary (furnaces, boilers, cooktops, water heaters, etc.). It should not be exposed to impact, vibration, or repeated movement;

CSST should not connect directly to movable items like ranges and clothes dryers, but should connect through use of a listed gas appliance connector.;

CSST should always be connected in a way that tightening or loosening a fitting will not twist the tubing.

CSST must be installed using proprietary fittings, with manufacturer's installation instructions taking precedence over building code;

CSST must have proprietary puncture protection places installed where there exists the possibility for puncture by fasteners. Standard nail plates are inadequate.

CSST must be properly bonded and grounded for protection from lightning strikes;

"Acceptable" bonding methods vary with jurisdiction;

CSST must be listed for direct burial;

CSST must NOT be attached directly to a log lighter for a solid fuel-burning fireplace;

CSST components of different brands should not be mixed together in a single system;

CSST should typically not be bent to a radius smaller than 3 inches;

Tags should be attached, warning about improper changes;

Crushed sections greater than 1/3 the tubing diameter must be repaired.
CSST MANUFACTURER INSTALLATION GUIDES
Parker Hannifin-CSST Installation
Gastite_CSST Installation guide
Tracpipe CCST Installation Guide
WARD flex CSST Installation Guide
BONDING CSST
See: 2015 International Fuel Gas Code (IFGS) 310.1.1
BONDING METHODS
Be aware! Some states/jurisdictions have limitations on who can verify proper CSST bonding!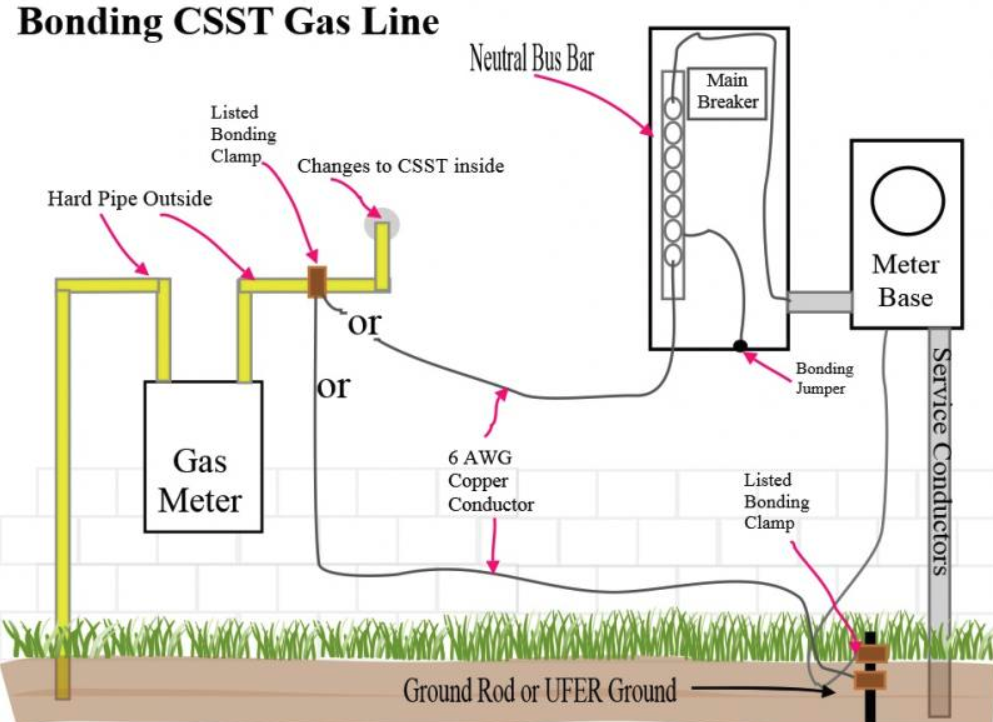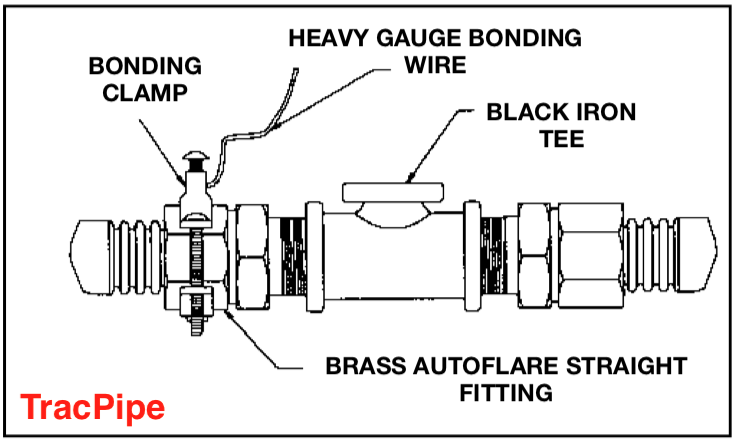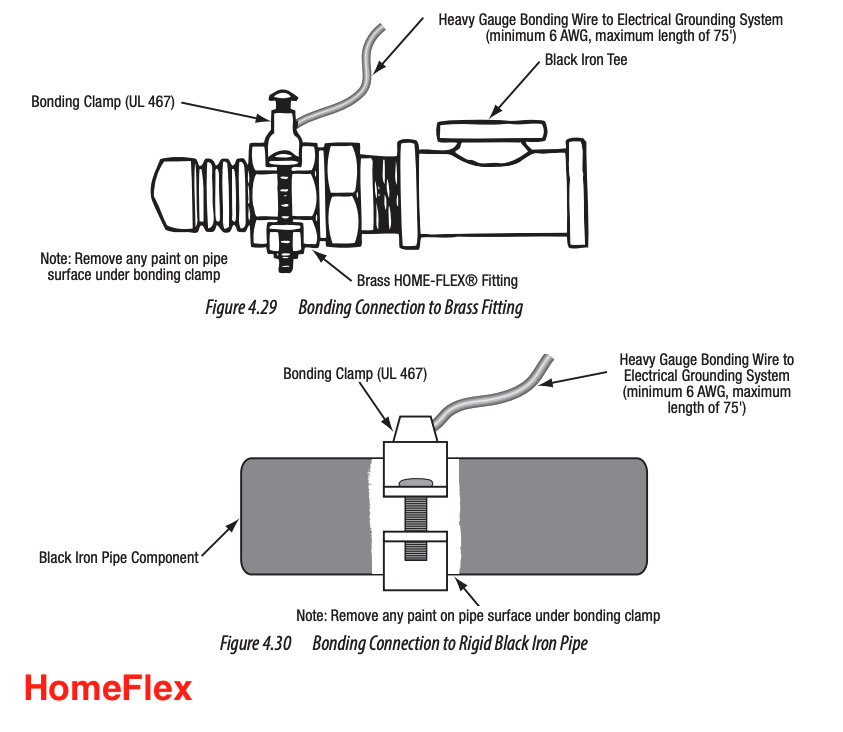 Proper bonding clamp
DAMAGE NEEDING REPAIRS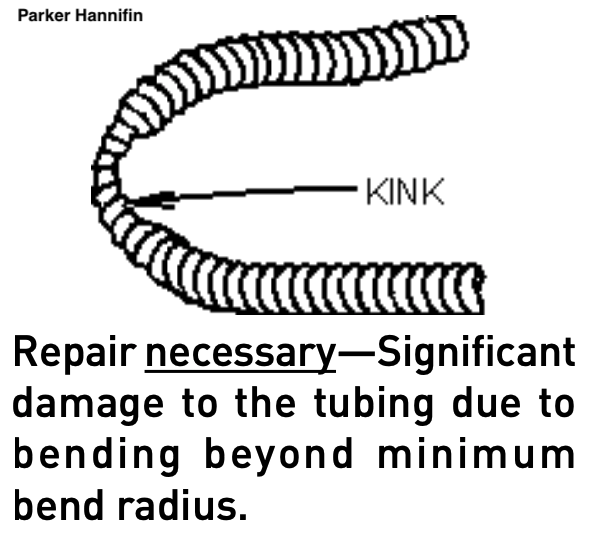 REPAIR METHODS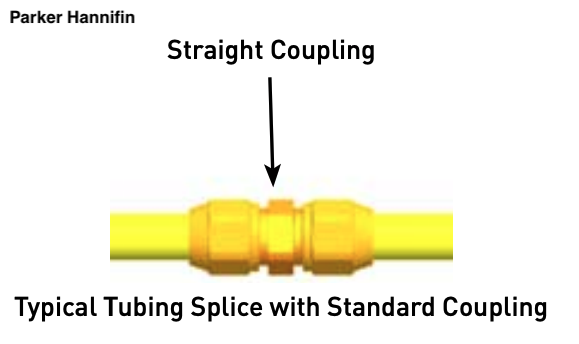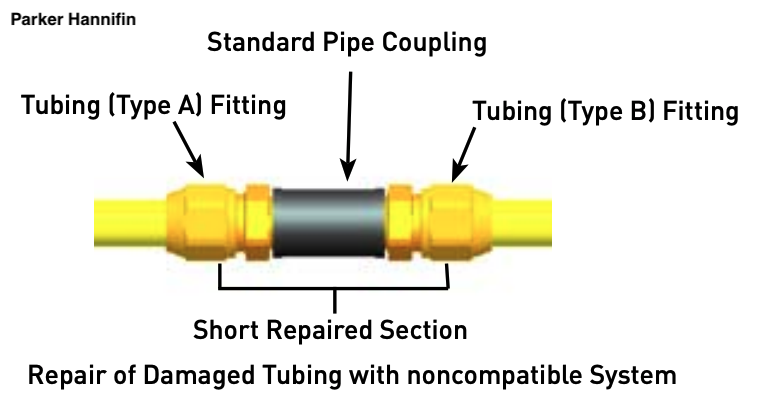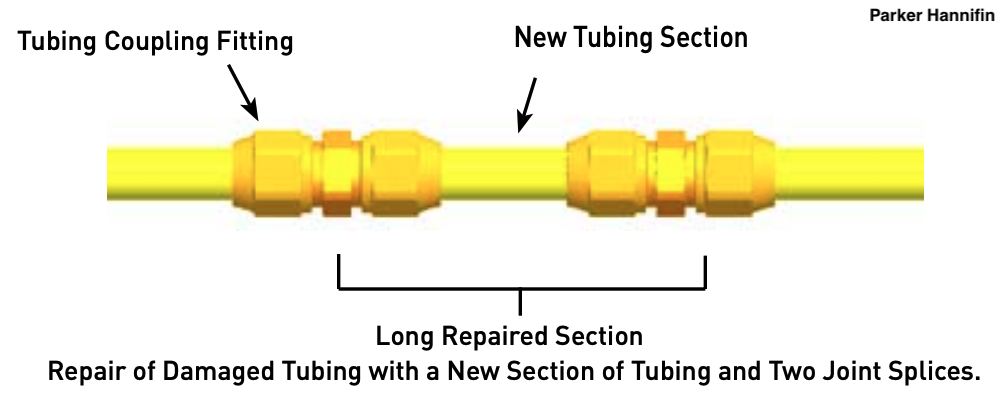 EXTERIOR TERMINATIONS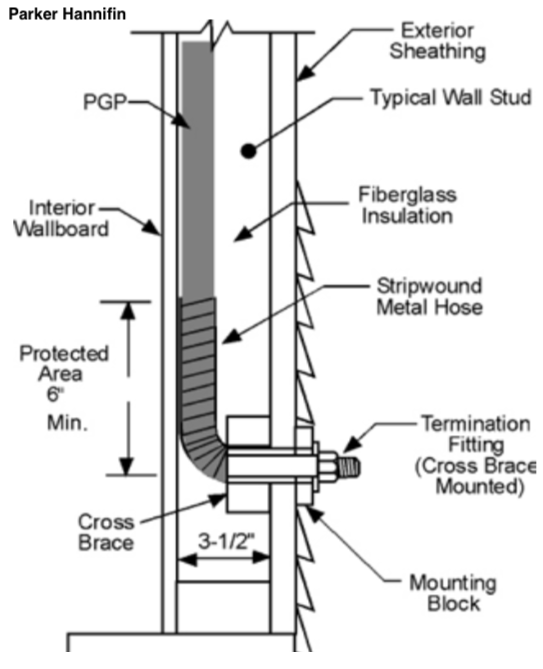 WARNING TAGS
CSST should have proprietary manufacturer's warning tags attached similar to the following types:

IDENTIFYING CSST
The difference between CSST and Gas Appliance Connector
Is the yellow pipe in the photo above above CSST? The electrician who approved the photo says so. Most of us think it looks like appliance connector. CSST should be identified by the markings on the jacket, which should include the name of the manufacturer, in case you want to look up the installation instructions.
My advice is to disclaim it and recommend that proper bonding be confirmed by a qualified electrical contractor, or whoever is approved for bonding evaluation in your jurisdiction.