InterNACHI Narrative Library English/Spanish
All English narratives by Kenton Shepard
Copyright 2014, Kenton Shepard, use by permission only
Translation developed August, 2014- May, 2015 in Cuernavaca, Morelos, México.
This translation is based on Mexican terms. Although the Spanish language is similar across Latin America and Spanish-speaking Europe, specific terms relating to the different home systems and components sometimes vary by country.
Because of the great number of Hispanics in the North American building construction workforce, various building-related industries have provided information- such as installation manuals- in Spanish. No building industry-wide English/Spanish dictionary or phrase book has been developed as an accepted standard and translations vary widely, sometimes within information provided by a single company. For example, CertainTeed has installation manuals for asphalt shingles available in Spanish, but translation terms for identical components varies significantly among these manuals.
Because certain North American building practices and materials differ from those in countries where Spanish is the first language, for some building terms common to the US and Canada, there are no Spanish translations, and those providing information requiring translation are sometimes faced with choosing one of four options:
1. Consider a number of translations and pick the one that seems most appropriate.
2. Invent a descriptive translation.
3. Use the translation that seems most appropriate, and include the English term in parentheses. or
4. Use English.
We have used all four options in this library containing approximately 13,000 narratives total.
You will eventually be informed by somebody that the Spanish translation in your report is incorrect. "Correct" translation depends on what reference is used. Pleasing everyone is impossible. For this reason, you may find the inclusion of portions of this "About the Translation" section in the report to be beneficial.
Because of the liability inherent in providing information in Spanish with unavoidable limitations in accuracy, you should clearly state in your report, in your Inspection Agreement, and anyplace else your attorney thinks is appropriate, that the Spanish translation is provided as a courtesy only, and the effective inspection report is in English.
Primary translation by Maria Guadalupe Rodríguez Rodríguez.
Maria was educated in México City, Cuernavaca, México and Switzerland.
Final translation and Spanish proofing by Yazmin and Deneyra Verónica. The sisters have been extremely diligent and tenacious in hunting down correct terms.
Yazmin is a physician/surgeon/massage therapist

She received her medical degree from the Autonomous University of the State of Morelos, and an English degree from the International Language Academy of Canada. Currently studying alternative medicine in Cuernavaca, Morelos, México.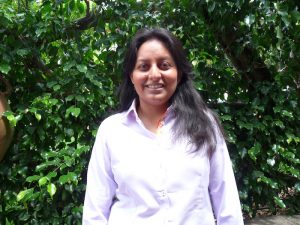 Deneyra is a mechanical engineer educated in France, México and Canada
Masters in Interactive Design and Manufacturing,

2011-2013 Franco-Mexican Binational Master of Arts et Métiers ParisTech, Bordeaux, France
2011-2013 CINVESTAV Center for Research and Advanced Studies of the IPN, Mexico City, DF
2000-2005 School of Mechanical and Electrical Engineering at the National Polytechnic Institute, Mexico City, DF

Language Certificates:
French certificate- France: Francés Nivel B1 DELF (IFAL)
English certificate-Canada: Inglés Nivel Avanzado (TOEFL IBT 96/120pts)
SPANISH TERM SOURCES
PUBLISHED SOURCES
Larousse Diccionario Compact, Copyright 2007, Larousse

Defectos de Edificacion, Translation from English by José Antonio Mendez Tovar, Copyright 1992, Editorial Trillas S. A. de C. V.

NOM-001-SEDE-2012, is the Spanish national electrical code (available for free online), very near identical to the American 2002 National Electric Code published by the National Fire Protection Association (NFPA).

Manual Instalaciones Eléctricas Residenciales, Shanti Lesure, Copyright 2013, Editorial Trillas S. A. de C. V.

Manual Instalaciones Eléctricas, Luis Lesure, Copyright 1992, Editorial Trillas S. A. de C. V.

Instalaciones Eléctricas, Julio César Rodríguez Rocha, Carlos Aguirre Vélez, Copyright 2011, Editorial Trillas S. A. de C. V.

Plomería Basica Ilustrada, Copyright 2003, Editorial Trillas S. A. de C. V.

Detalles de Architectura, Miguel Murguía Díaz, Diana Mateos Zenteno, Copyright 2003, Edetorial Pax México, Libreria CarlosCesarman S. A.

Diccionario gráfico de Albañilería Y Construción, Lucia Villanueva Salazar, Copyright 2012, Editorial Trillas S. A. de C. V.

Manual de reconstrucción acabados de Albañilería, Pietro Mancini Di Meco, Copyright 2003, Editorial Trillas S. A. de C. V.

Manual de Diseño Y Construcción de Albercas, Luis Lesur, Copyright 1998, Editorial Trillas S. A. de C. V.
KINDLE BOOKS
3163 TERMINOS ARQUITECTURA Y CONSTRUCCION: Inglés - Español - Inglés (Spanish Edition), Jacinto Vélex E., Kindle book
The 1333 Most Frequently Used Electrical Terms, José Luis Layva, Kindle book
ONLINE SOURCES
Some online translation was made using Google Translate with cross-checking performed using Google México web/Images and the huge multitude of websites to which Google México provided access.
Specific Websites:
Sólo Arquitectura, http://www.soloarquitectura.com/
HUMAN SOURCES
Terms were suggested by local contractors, architects, and Infonavit inspectors, with terms also found by walking through Home Depot, Cuernavaca.