Building regulations that had previously required a minimum slope of 1/4" per foot have in many jurisdictions changed that regulation to one requiring a roof to exhibit positive drainage. A roof has positive drainage when it has dried after 48 hours of continuous dry weather following the end of precipitation.
When inspecting for adequate drainage, you should look for the following:
Roof design that does not provide adequate drainage;

Roof dividers or expansion joints that impede drainage;

Pipes or conduit lying on the roof surface that could impede runoff;

Ponded water;

Sediment indicating that runoff has been pounding;

Inadequate number of roof drains/scuppers;

Poorly located roof drains/scuppers;

Improperly installed drains/scuppers;

Overflow drains/scuppers improperly placed (too high);

Drains subject to blockage;

Primary and overflow drains that share a discharge;

Debris or potential sources of debris that may block drains;

Deteriorated or disconnected drains;

Damaged or deteriorated drain components (domes, rings, or bowls); and

Cracks, punctures, or severe deterioration in the roof membrane near the drains.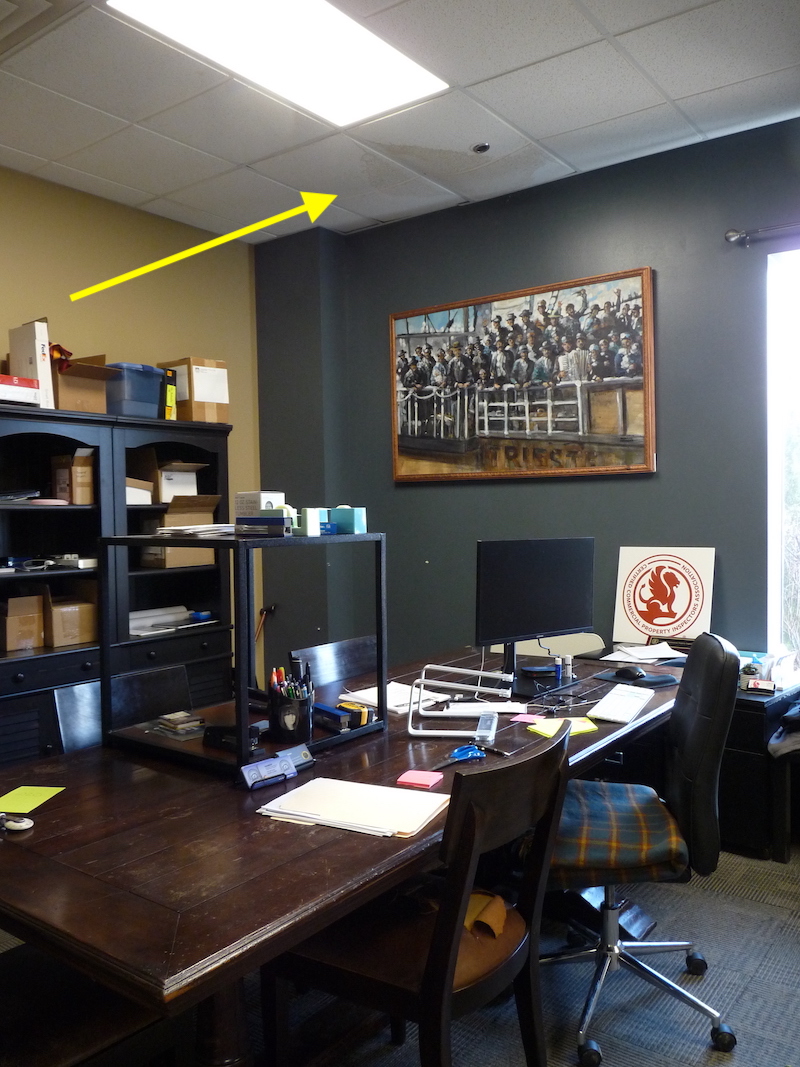 In this photo, a stain on the suspended ceiling indicated a leak...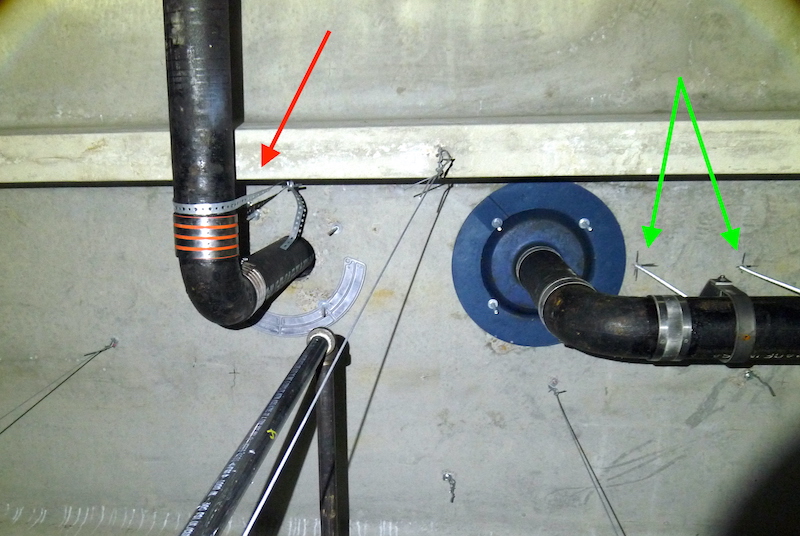 Shown here is the poor repair above that stained ceiling tile. Plumbers tape (left side) is not an acceptable method for supporting roof drain leaders. Metal hangers should be substantial (right side).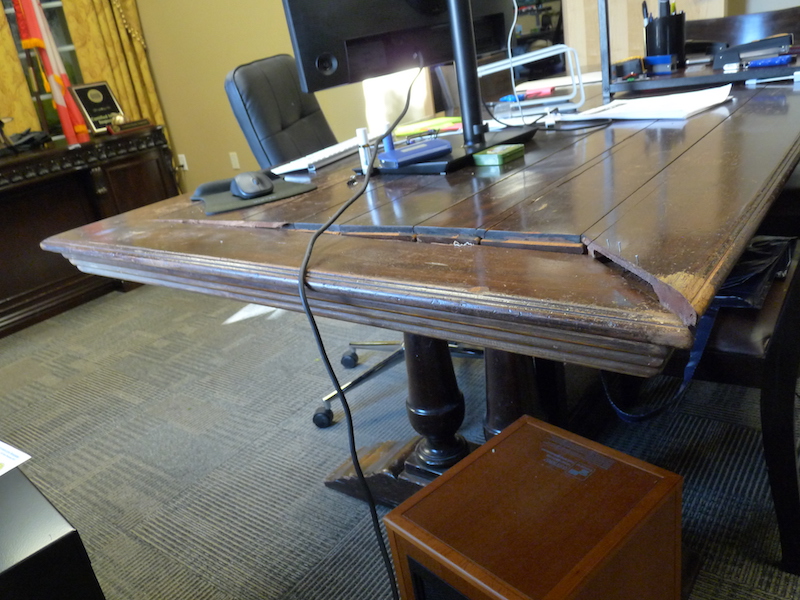 When the cast iron leader fell, it could have caused serious or fatal injury to a person instead of damage to a table, and if the poor repair is not corrected and proper leader hangers installed, it could still happen.