An illustrated book on crack identification and classification By Harry S. Audell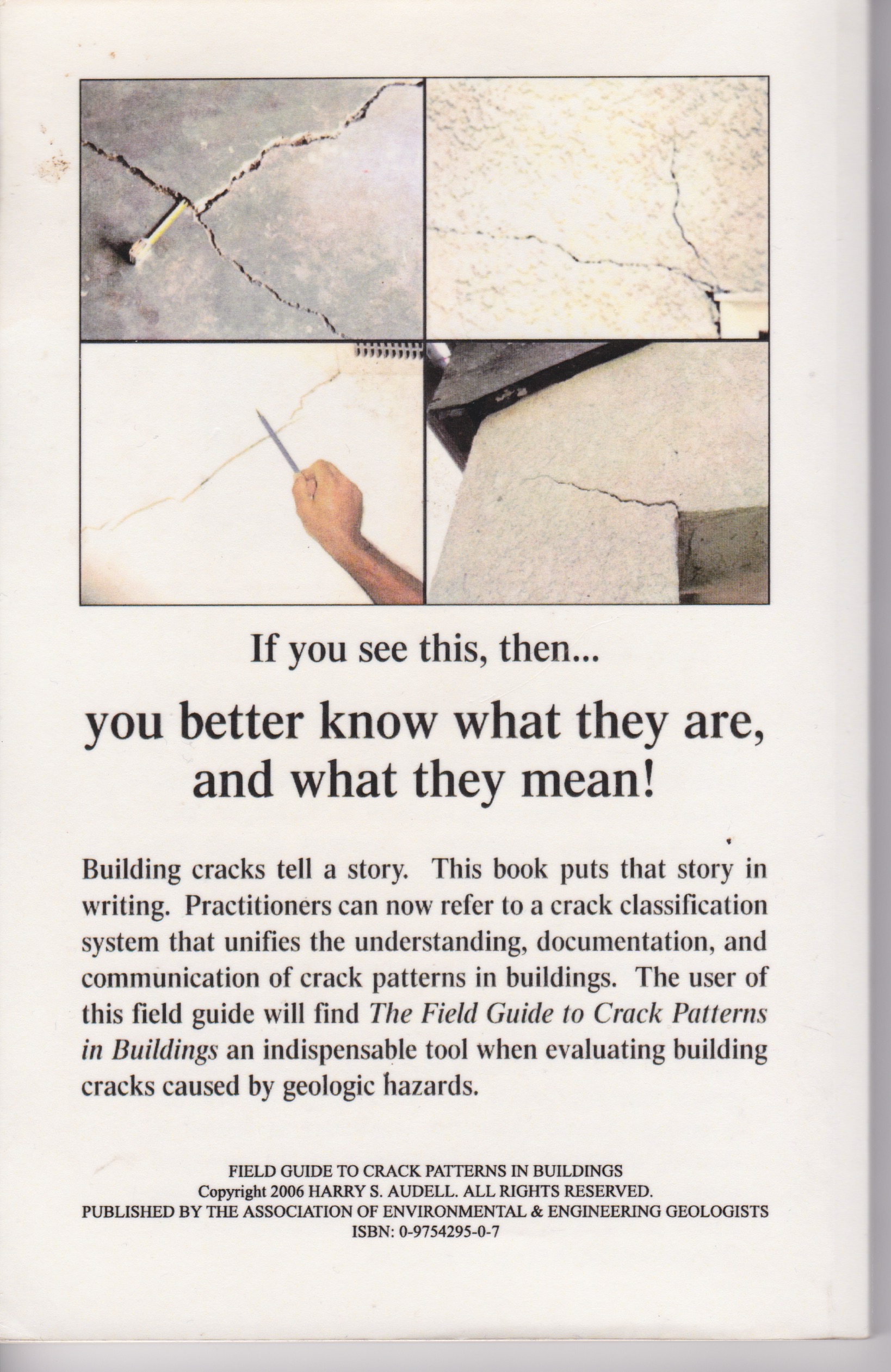 Hardback, 70 pages, 28 crack model illustrations with photos and explanations, plus tables, diagrams and text. A book, not a download!
This book is now out of print, and these 40 hardback editions are the last the author had. They are now available exclusively on this website.
Self-published for the Association of Environmental and Engineering Geologists by Harry S. Audell, this book is a great resource for home inspectors wanting to understand the forces that create cracks in buildings. Although home inspectors are not required to identify the causes of cracks, understanding the forces that cause them may provide clues as to where else in the home to look for problems.
Clients are going to ask about the cause of cracking, and inspectors who can answer those questions knowledgeably and correctly are going to look more professional than those who can't!