Most inspectors don't know what knowledge they lack when it comes to inspecting log homes. This ready-to-use template is custom-designed for the inspection of log homes. It also contains narratives for all the conventional home systems except for those irrelevant to log homes. Created by Kenton Shepard, author of InterNACHI's Log Home Inspection course, the only comprehensive course designed solely for home inspectors.
Unlike conventional homes, the exterior walls of log homes consist of a single material- wood. How log walls behave after original construction depends on their moisture level at the time of original construction, the methods used to construct the walls, the wood species, the quality of maintenance and seasonal variations in homesite conditions. This template will help educate you and help you avoid misses.
This template comes fully formatted with numerous section introductions. The Log Home introduction is the only one pre-selected.
The following photos will give you a preview of the headings and some of the narratives contained in this template.
OVERVIEW
DISCLAIMERS

LOG HOME TYPES

WALL LOG CONDITION
NOTCHES and EXTENSIONS

CHINKING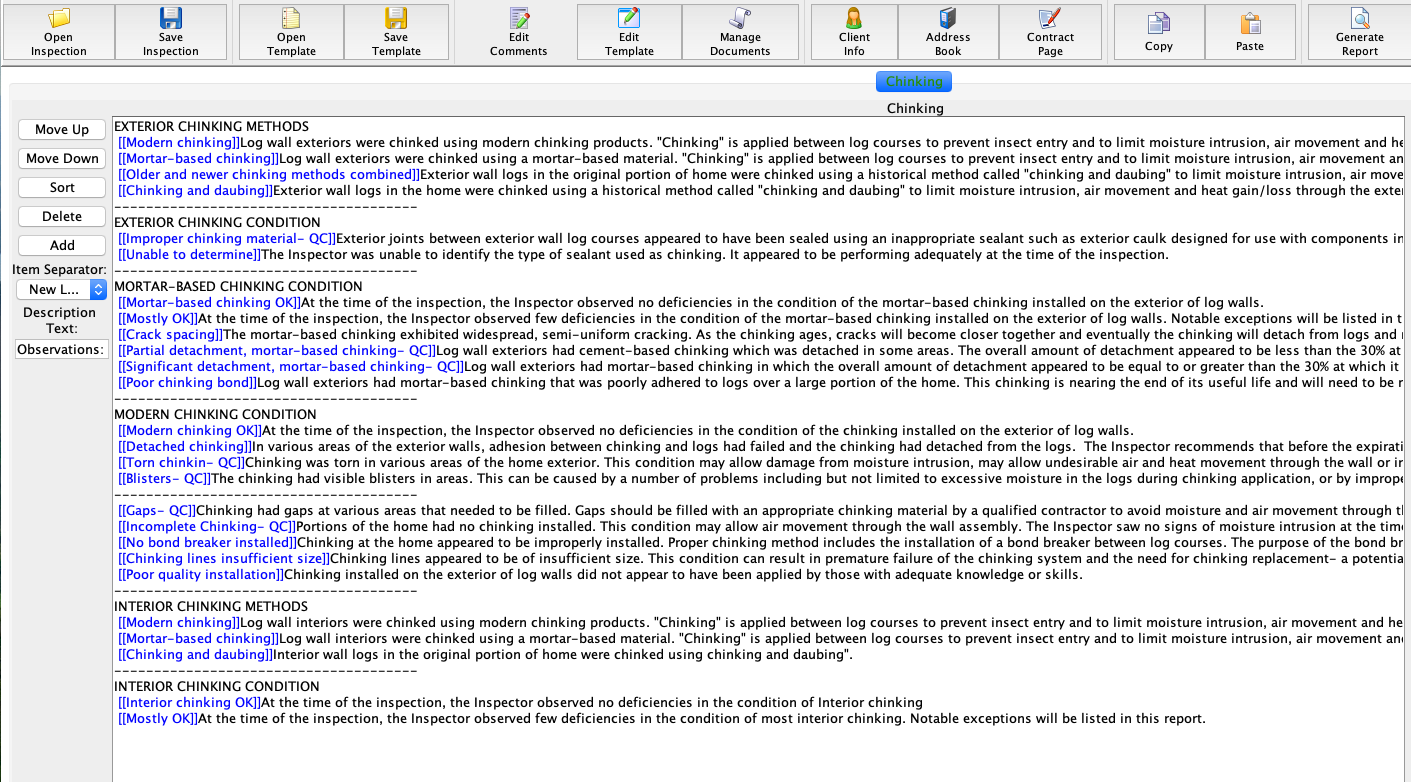 ROOF STRUCTURE
SETTLING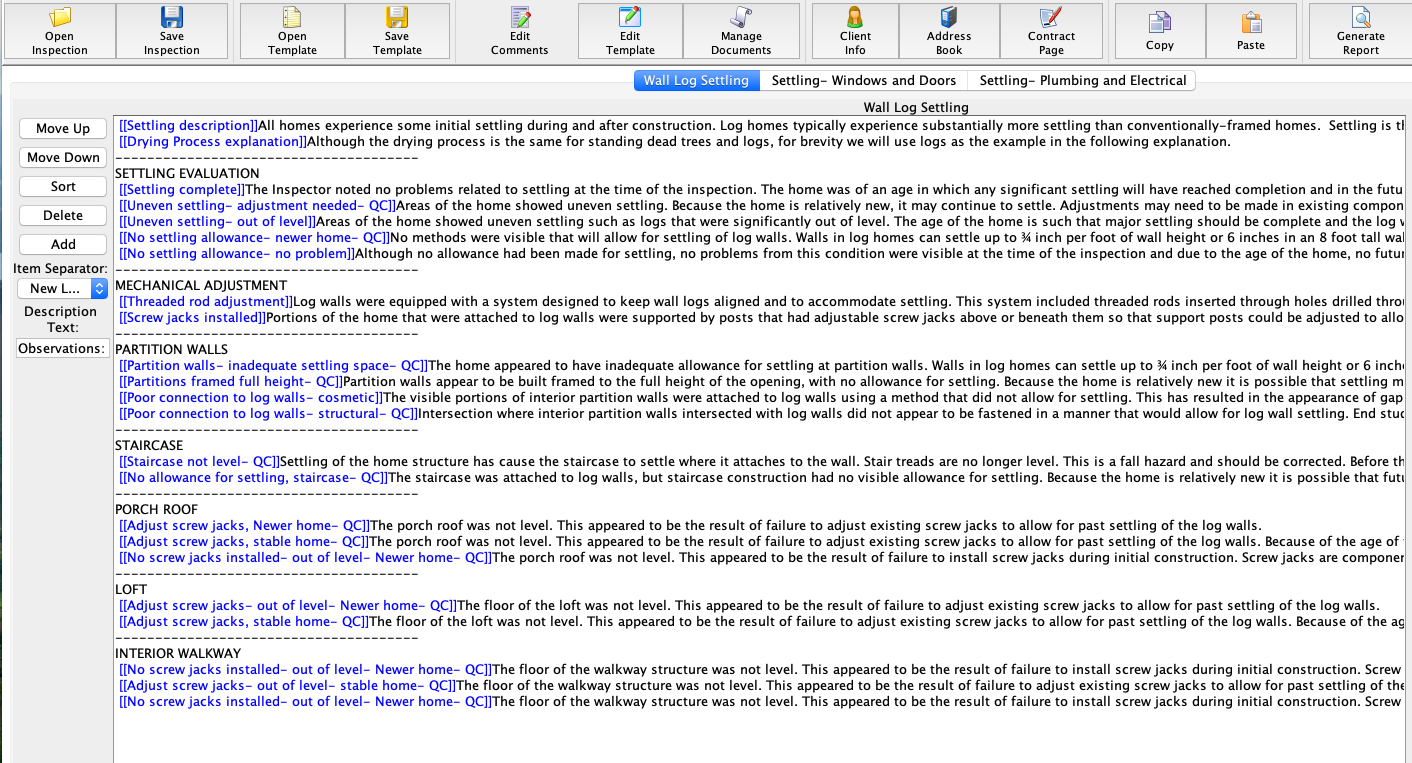 LOG HOME REFERENCE
LOG HOME PRODUCTS